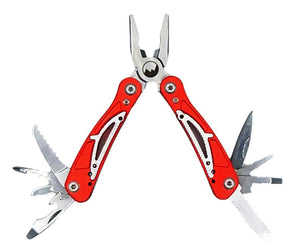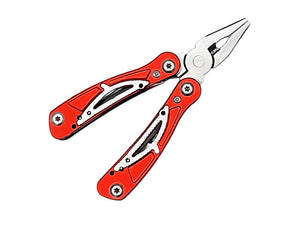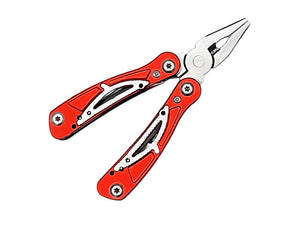 Best Glide ASE Mini Multi Tool
The Best Glide ASE Mini Multi Tool is ideal for everything - Every Day Carry, Camping, Hiking, Hunting, Survival, and of course an Emergency. 
This 12 in 1 Tool is made of high quality stainless steel with an aluminum handle and weighs approximately 3 ounces.  When deployed, it's total length is approximately 4.5 inches long and 3.5 inches wide at the handle.  When closed, it is approximately 2.75 inches long, 1.375 inches wide, and 0.5 inches thick.
The 12 integrated components include:
Spring loaded pliers, both standard and long "needle" nose effects 
Wire cutter and wire stripper
Folding blade knife
Serrated edge knife or Saw
Metal File
Bottle opener
Screwdrivers, including slotted, flat-head, and phillips
Keep one in your survival kit, IFAK, car, and in your pocket.