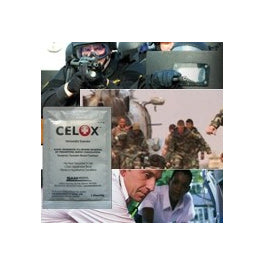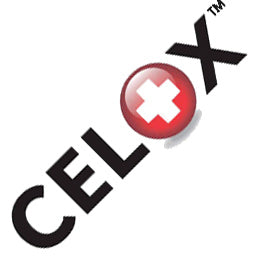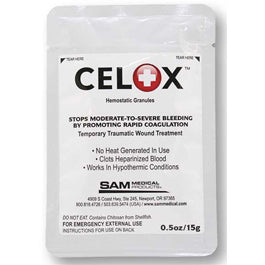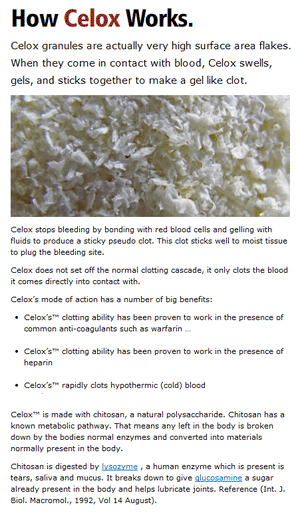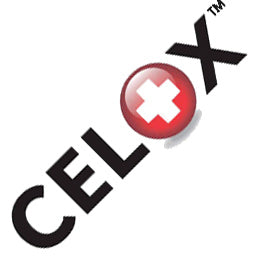 Celox Granular Hemostatic Agent - 35 Gram Packet
Purchase of devices labeled "Caution" or "Rx Only" requires that the user have supervision from a licensed medical practitioner. Ensuring this supervision is the purchaser's responsibility.  By adding this item to the cart I certify that I accept these terms and conditions.
CELOX™ is a new granular hemostatic agent that controls life-threatening bleeding fast. The 35 gr. Packet was initially designed for military and traumatic wounds. It is perfect for first responders, law enforcement or anyone who could be the victim of, or caregiver for, traumatic bleeding wounds. CELOX™ is a new granular hemostatic agent that controls life-threatening bleeding fast.
CELOX safe for both the victim and the caregiver, simple to use - no training required - and can be used for bleeding injuries in extreme low temperatures and will even clot Heparinized blood. Best of all, CELOX can be used as an immediate response for all bleeding - even high pressure, high volume bleeding from major arteries - which saves time, eliminates decision-making and reduces blood loss In an instant, you or your companions can go from having a great day to trying to survive the day. Pushing the limits is a thrill, but sometimes they push back and you need to save a life - even your own.
A serious wound needs immediate action and CELOX™ can make the difference. In the midst of a stadium with a huge crowd or out in the wilderness on your own, an emergency can happen without warning. Whether you're hunting, racing, riding, gliding or climbing, you'll be well equipped if CELOX is with you.
ABOUT CELOX CELOX (pronounced cell locks) is revolutionary as it is the newest generation of blood clotting factors to control severe bleeding. CELOX controls the bleeding by attracting and locking cells to form a clot. Controlling the bleeding quickly is essential to reducing the risk of complications and a long recovery time. Unlike other blood clotting products, CELOX works in extreme cold conditions and works on Heparinized blood (Heparin, a blood thinner, is used to prevent strokes). In addition, it is not exothermic; it does not burn the victim or caregiver. CELOX is safe to use for the entire body including head, neck and chest wounds.
CELOX can be used instantly and without hesitation as a fast, safe and simple emergency treatment for serious bleeding. CELOX is an easy, quick way to save lives. Just pour it in, pack it, and apply pressure. No special training is required. CELOX is designed for all markets including the military, federal agents, protective services, Homeland Security, first responders, hospitals, industrial first aid, wilderness medicine, professional and amateur sports. CELOX granules are available in two sizes - 15g and 35g. Here we offer the 35g packet but we also offer the 15g packet in this category.
HOW DOES CELOX WORK? CELOX is a granular hemostat powder intended for emergency use as an external temporary traumatic wound treatment. Pouring CELOX into the wound prevents blood loss and achieves hemolysis by coagulation. It reduces blood loss dramatically and significantly increases survivability of catastrophic bleeding wounds. It forms a gel-like mass over the clot that protects the wound and is easy to clean out.
WHAT IT CELOX? CELOX is a proprietary blend of materials that contains Chitosan. It is both safe for the caregiver and the victim. It can control the most severe arterial bleeding, even when applied within moments of the onset of high pressure, high volume bleeds. CELOX works in hypothermic conditions, and will work when Heparin is added to prevent the risk of a stroke.
EVERY REASON TO CHOOSE CELOX CELOX is lightweight, small, and fits into a pocket. It is intelligently packaged to be safely opened with one hand and easily applied. CELOX is affordably priced and available in two small, lightweight package sizes - 15g or 35g with a shelf life of 2 years.