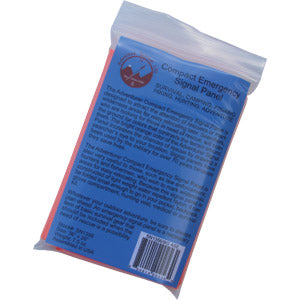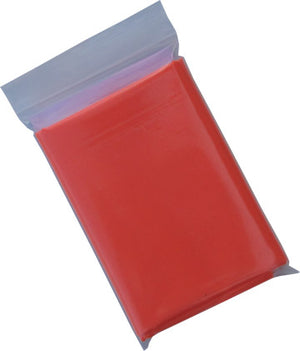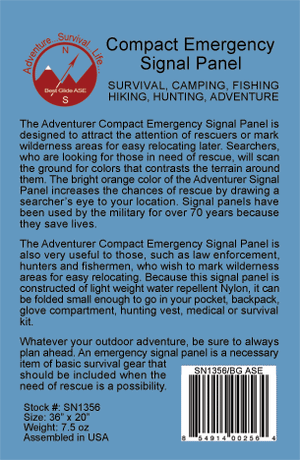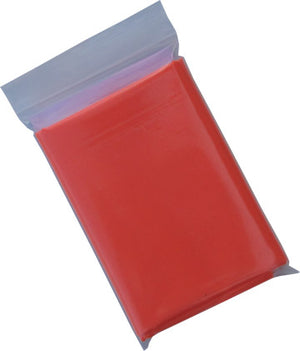 Best Glide ASE Compact Emergency Signal Panel
The Best Glide ASE Compact Emergency Signal Panel is designed to attract the attention of rescuers or mark wilderness areas for easy relocating later.  Searchers, who are looking for those in need of rescue, will scan the ground for colors that contrasts the terrain around them. The bright orange color of the Best Glide ASE Signal Panel increases the chances of rescue by drawing a searcher's eye to your location.

The Best Glide ASE Compact Emergency Signal Panel is made from 200 Denier 100% Nylon.  It comes in water repellent, high visibility orange.  When deployed, the signal panel measures approximately 36" x 20" and 4" x 6" x 1/2" when packed in its plastic, reusable, zip lock packaging.

Signal panels have been used by the military for over 70 years because they save lives. The Adventurer Compact Emergency Signal Panel is also very useful to those, such as law enforcement, hunters and fishermen, who wish to mark wilderness areas for easy relocating.

Because this signal panel is constructed of light weight water repellent Nylon, it can be folded small enough to go in your pocket, backpack, glove compartment, hunting vest, medical or survival kit.

Whatever your outdoor adventure, be sure to always plan ahead. An emergency signal panel is a necessary item of basic survival gear that should be included when the need of rescue is a possibility.

Usage:  Best use of this Signal Panel is when the signal panel is placed in a high contrast area by either using string, rope, tape, rocks or even sharp sticks to fasten it down against the wind. If you prefer, we also offer our Survival Tarp Clips which make this item even more versatile.

However, if you are wishing a larger panel that comes included with corner tie downs, consider our Adventurer VS-17 CIV Emergency Signal Panel. (See image left.)  It is made from more durable material and lends itself to being used as a wind break or small shelter.  It is much larger than the Compact Emergency Signal Panel, which is small enough for small survival kits, glove compartments, backpacks, hunting vests and more.