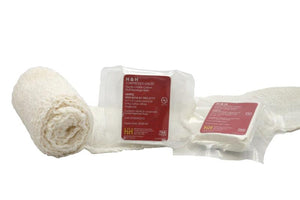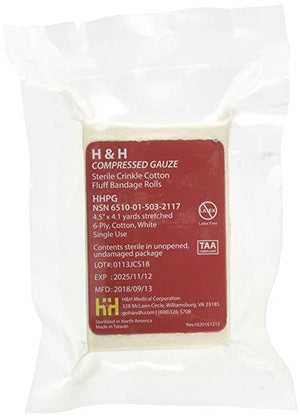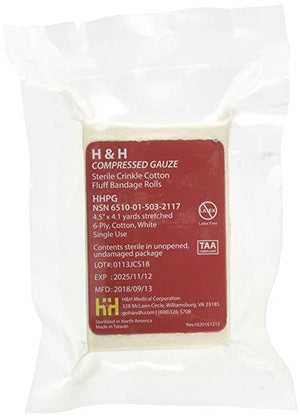 Compressed Gauze by H & H Medical (NSN: 6510-01-503-2117)
H&H Compressed Gauze takes care of moderate to severe wounds involving heavy blood loss. Made with high quality cotton for maximum absorption and stability, H&H Compressed Gauze is vacuum packed small for easy storage yet expands to cover large wound areas. The product comes with a 4.5" x 4.1 yards (stretched) roll of crinkle fluff USP Type VII compliant gauze, sterile and ready to use.
Pkg Size: approx 3 inch x 2 inch x 1 inch
Pkg Weight: approx 2 ounces
Shelf Life: 7 years
SKU: MP1529
Please Note: H&H Medical was acquired by Safeguard Medical in April of 2021. Thus, the packaging may be different than the photo(s) on this listing. However, rest assured, it is the same product.