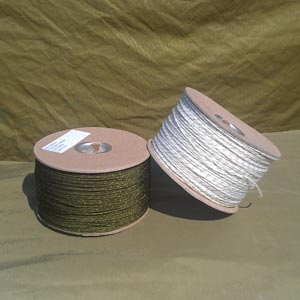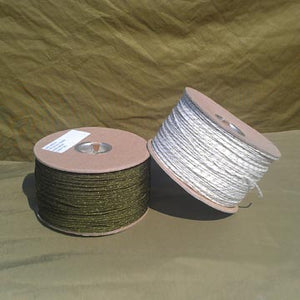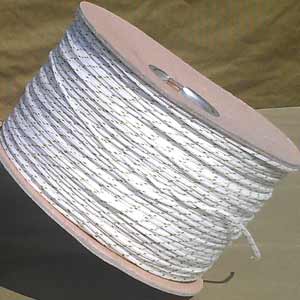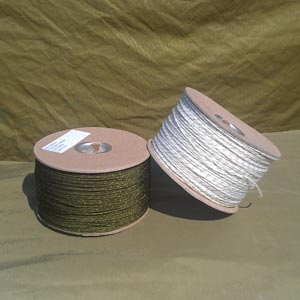 Genuine Issue Type 1A Utility Cord
This is Genuine Mil-C-5040 Type 1A Survival Cord is very similar to 550 Parachute cord except that it is much smaller in diameter and will not withstand the same stress before breaking. However, because of its small diameter, it lends itself perfectly to survival kits and projects that do not require 550 lbs tensile strength like our Genuine MIL-C-5040, 550 Parachute Cord.


The MIL-C-5040 Type 1A Survival Cord is a mere 1/16" in diameter yet has a tensile strength of 100 lbs. This is ample strength for numerous survival uses to include medical, food gathering and shelter construction. Because it is smaller, you can get much longer lengths in the same space as its stronger, and more famous cousin, the MIL-C-5040 Type III 550 Paracord.

This is the real thing and not a cheap knockoff product. In its 500 yard lengths, it carries a National Stock Number used by the US Government.  

Type 1A Utility Cord is perfectly suited for survival kits, first aid kits, camping gear, hiking gear, fishing gear and much more. With Type 1A Utility Cord, you can: build survival shelters, catch food (game and fish), make first aid splints, apply tourniquets, stop life threatening bleeding, mark a trail, restrict the movement of broken bones, make survival snares, assist with emergency signaling and much more. A cord like this is recommended for every outing where you will be away from civilization for even a brief time. Type 1A Utility Cord is one of those basic survival items that is dependable, inexpensive and can help save lives.

We offer the MIL-C-5040 Type 1A Survival Cord in multiple colors for numerous applications. Please be advised that though the color choices are listed as Neutral (White), Green and Black, each version has small stripes in it of another color.  Please see the photos for examples.  
Current colors and their Government National Stock Numbers include:

Camo Green -  NSN 4020-01-214-5128
Natural (White) - NSN 4020-00-92-9920
Black - NSN 4020-00-531-2813