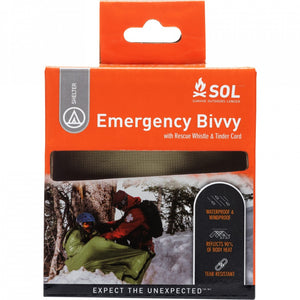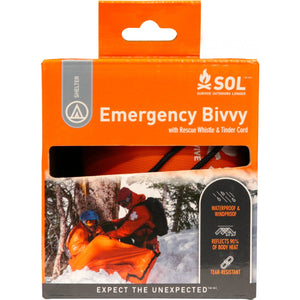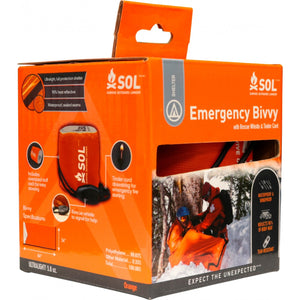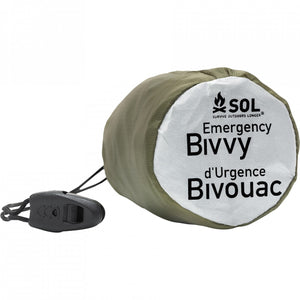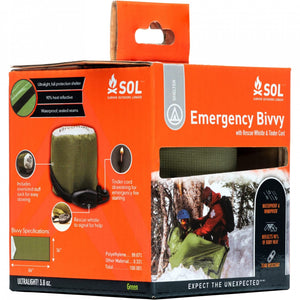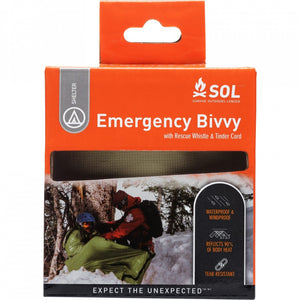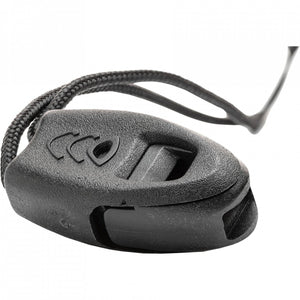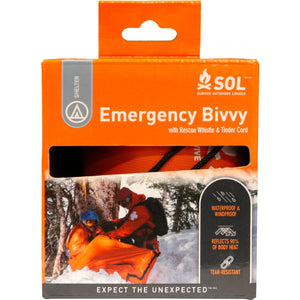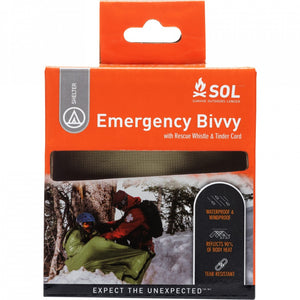 Emergency Bivvy with Rescue Whistle by Survive Outdoors Longer (SOL)
Introducing the SOL Heatsheets Emergency Bivvy! Whether it's a hurricane, a snowstorm or an avalanche, you have to be prepared that things can and will go wrong and that when they do, help may be hours or even days away.
The Adventure Medical Kits SOL Heatsheets Emergency Bivvy is a great way to be prepared. Weighing in at a meager 3.8 ounces, the SOL Heatsheets® Emergency Bivvy is ideal for those times when you take a wrong turn and are forced to spend the night out. Now available with an ultralight stuff sack, allowing for repeat uses, this Adventure Medical Kits Emergency Bivvy is made from a newly developed polyethylene material that is vacuum-metallicized to reflect back 90% of your body heat. Compared to the competition, the Heatsheets® Emergency Bivvy's material is significantly quieter, more durable and is also available in the Heatsheets® Emergency Blanket.
The stuff sack includes a tinder paracord drawstring for fire starting and survival whistle.