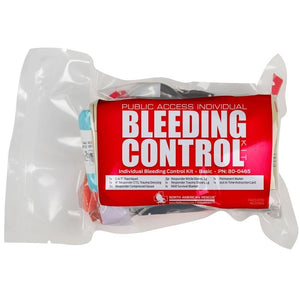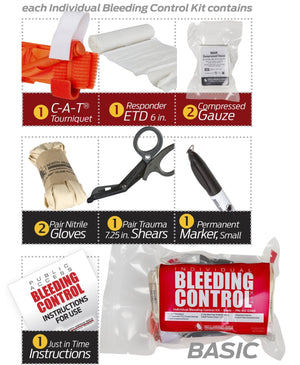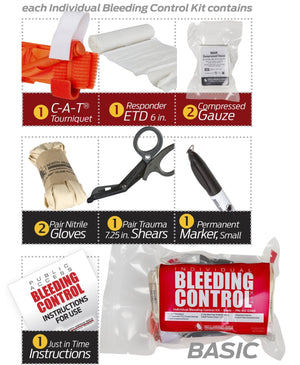 D-BCRK Individual Bleeding Control Kit - Vacuum Sealed by North American Rescue
Life threatening bleeding can occur from everyday emergencies such as vehicle crashes, incidents involving heavy equipment, accidental injuries from natural disasters like tornadoes, and inflicted injuries from man-made disasters such as shootings and bombings. D-BCRK Individual Bleeding Control Kits by North American Rescue are designed to provide essential equipment that empowers DOD Forces and Federal Employee responders to take immediate action in stopping life threatening bleeding.
Contained in a ruggedized, vacuum-sealed pouch, this life saving kit provides intuitive and easy-to-use tools that are proven to help to save lives such as the fastest, safest and most effective prehospital tourniquet in the world, the C-A-T®, quality gauze, shears, and pressure dressings/bandages.
Approx Size: H 7 in. x W 5 in. x D 2.5 in.
Approx Weight: 15 oz
SKU: MP1528