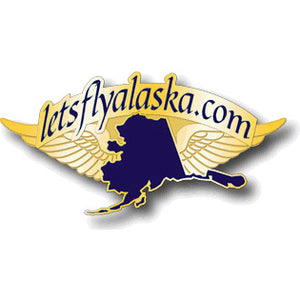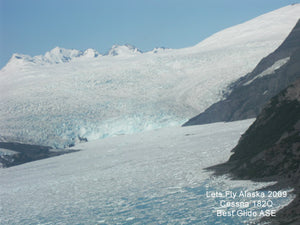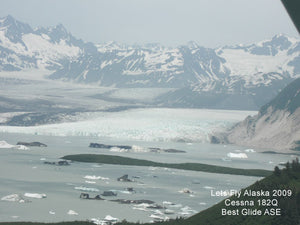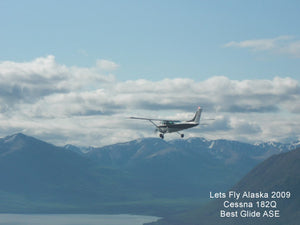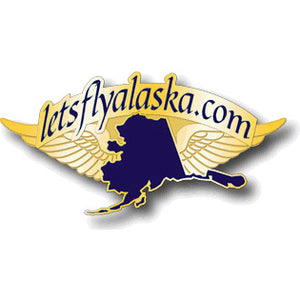 Alaska Aviation Survival Kit by Best Glide ASE
This kit was created in conjunction with LetsFlyAlaska.com, which was the premier Alaska tour company located in Fairbanks, Alaska and provided "Group Flying Adventures to the Last Frontier in your own airplane". These adventures started in the Olympia, WA area with stops in Canada and Alaska. LetsFlyAlaska.com is no longer around, but we still actively market and sell this great kit.
This Alaskan and Canadian Aviation Survival Kit includes:
Bags and Containers
Best Glide Medium Survival Kit Bag (choice of red or black)
Medical and Protection
Adventure Medical Weekender Medical Kit
Ben's 100 (Deet), 1-1/4 oz Insect Repellent
Mosquito Head Nets (2)
Food Gathering
Best Glide ASE Deluxe Survival Gill Net
Best Glide ASE Military Scout Survival Tin, which includes:
(1) Weather Resistant Tin Container
(1) Adventurer Button Compass
(10) All Weather Survival Matches
(1) Derma Safe Razor Knife
(1) Sewing Kit w/6 Safety Pins
(6) MP1 Water Purification Tablets
(1) Adventurer Survival Whistle
(1) Mini Survival Fishing Kit
(1) Vinyl Tape
(1) Type 1A Utility Cord
(1) Brass Snare Wire
(1) Emergency Signal Mirror
(2) Beeswax Candles
(1) Compact Flint Fire Starter w/Striker
(3) Fire Starter Tinder Tabs
(1) Adventurer Fresnel Lens Fire Starter
(6) Band Aids/Butterfly Bandages
(1) Pocket Wire Saw
(2) Industrial Grade Tie Wraps
(1) Water Collection Bag
(1) Survival Instructions
(1) Pencil
(1) Silica Gel Desiccant
(1) Heavy Duty Laminate Packaging
Food & Water
Mainstay 3600 Calorie Food Ration (2)
Food Prep & Storage Stainless Steel Sierra Cup (2)
P-51 Military Can Opener
Warmth & Shelter
Adventure Medical Kits Heatsheet, 2 person Survival Blanket (2)
Best Glide ASE Fresnel Lens Fire Starter (2)
Signaling and Navigation 
Best Glide ASE Emergency Signal Panel
Information and Training
Alaska/Canada Equipment Requirements
* Minor substitutions sometimes apply.
The Lets Fly Alaska Survival Kit is recommended  for all those taking these amazing tours of Alaska and Canada! The Lets Fly Alaska Survival Kit includes a quality selection of survival kit items, required for over flight in Alaska and Canada. The Lets Fly Alaska Aviation Survival Kit is a substantial discount over if the items were purchased individually at our already low discount retail pricing! Included in this survival kit is information regarding survival equipment required or suggested by Alaska and Canadian authorities.