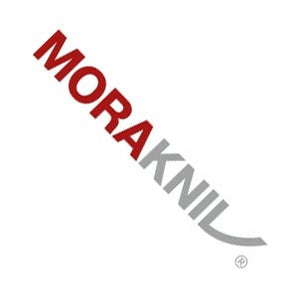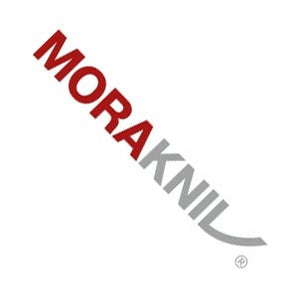 Morakniv Companion Knife with Stainless Steel Blade (Military Green) by Mora of Sweden
The Mora Companion Knife MG is a Basic Military Knife in military green. Like all Mora Knives, it is high quality, light and inexpensive.

The Morakniv™ Companion MG (Military Green) is a very adaptable and sharp knife with a patterned high-friction grip handle. The Morakniv Companion Knife is widely used where durability is paramount such as the outdoors, survival, construction or industry. The Blade of the Morakniv Mora Companion Knife MG is made of cold-rolled special Swedish stainless steel from Sandvik.

The Mora Stainless Steel Companion Knife MG has a 3 7/8" blade of polished stainless steel and a solid plastic handle with a checkered black rubber coating as a finger grip. It is supplied with a quality green plastic sheath with a belt hook that can be quickly snapped onto a belt. This Mora Companion Knife comes in Military Green.

* 103 mm blade, 4.1"
* Blade Thickness, 2,5mm
* 218 mm overall, 8.6"
* Net Weight, 0,1160kg
* Stainless Steel Blade
* Manufacturer - Mora of Sweden
* Made in Sweden


History of Frosts Knife Manufacturing, K.J. Erickson and Mora of Sweden
There is more than 300 years experience behind today's modern Frosts knife factory. Knives were already being manufactured during the 17th century in and around the town of Mora, Sweden. Frosts Knivfabrik started more than 100 years ago by Erik Frost, an experienced knife smith in the village of Östnor outside of Mora. His "Mora knives" were soon widely acclaimed not only throughout Sweden, but also abroad. Success was quickly gained through their superior and outstanding sharpness and toughness. Mora, Sweden, the town where the famous Mora knives have been produced since the 1600's, is now the location of a modern newly formed company, Mora of Sweden, representing the merger of Sweden's two major knife manufacturers – K. J. Eriksson and Frosts Knife Manufacturing.

It is the 4th generation of knife smiths who now have carried on the traditions in a modern and well planned factory situated on the same site as that from the start in 1891. A clear leader in Scandinavia, Frosts has manufactured knives, which combine the skill of the knife smith with the latest technology and modern competitive manufacturing methods. With over 300 models of knives, Frosts has specialized lines to meet the needs of everyone.

Frosts has been recognized by the Swedish Quality Institute as "...a leader in attaining zero defect programs...combined with reliability, flexibility, and competitiveness..." If you are looking for a high quality, inexpensive knife, you simply cannot go wrong with a Frosts Mora or Mora of Sweden Knife.