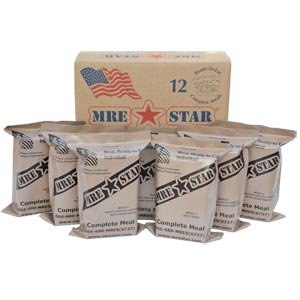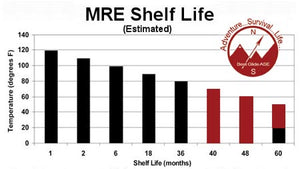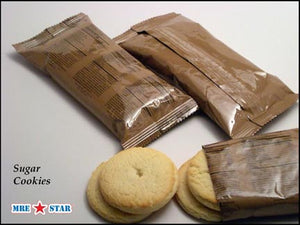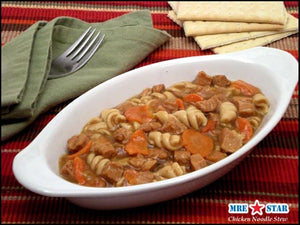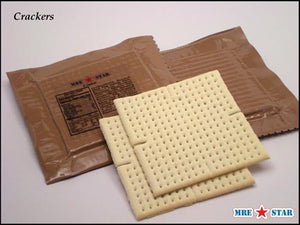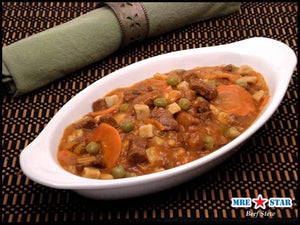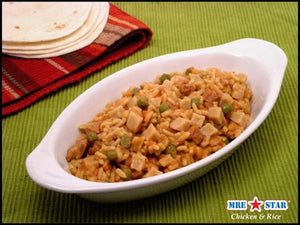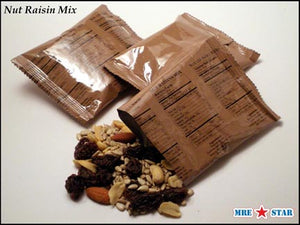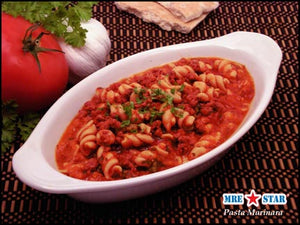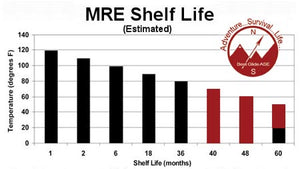 MRE Meals Ready To Eat with Food Heater

MRE STAR MRE meals are supplied to many international, national and local governmental agencies as well as private organizations, charitable organizations and individuals around the world. MRE STAR brand MRE meals are in use today, across the globe; feeding armies, emergency personnel, gas and oil workers, refugees, outdoor enthusiasts, and many more.

MRE meals are easy to store, easy to open, and nothing needs to be added. Each pack is a complete 1,100 to 1,300 calorie meal that can be used for convenience
situations such as camping, hiking, hunting, cycling or the beach. They are also the solution of choice for emergency situations such as hurricanes, and other disasters.

MRE meals or Meals Ready to Eat are brought to you by MRE STAR, an American company. MRE STAR and its associates boast more than 30 years of experience in the food industry and are highly recognized in the "retort" area of food production or the food engineering process, which provides the extended shelf life to the MRE meal products.

All MRE Star MRE meals or military style rations are manufactured in the United States of America by facilities, which are USDA/FSIS/FDA, approved and Halal and Kosher certified. MRE STAR follows all HACCP regulations with the manufacturing of their MRE meals to assure quality control and to meet the highest standards in the food industry. This is just one of the reasons the U.S. Government turns to MRE Star for their survival ration needs.

Best Glide ASE has been providing survival food and gear since 2002. Our experience has taught us that people would prefer to not have to purchase a full case of anything, in most cases. Because of this, we provide numerous ways to purchase MRE Star Meals Ready to Eat, also known as MRE Survival Rations. We are happy to sell them to you individually, by the case, or in several other quantities. See below for ways to purchase our MRE Survival Rations both with and without the included Food Heaters.

MRE Star Meals Ready to Eat are offered in two versions:  Food Heater Included and Food Heater Not Included.  Though we offer both versions, those on this
page are offered with the optional MRE heater.

MRE Meals Ready to Eat with an MRE Food Heater are available as individual meals, by the case, or by several other convenient quantities.  For some, heating food is not an issue. For example, backpackers, campers and outdoors persons usually prefer to heat their own meals over a small stove or open fire. However, here we offer these meals with the MRE Heater, for those that wish an all in one solution.   Also, the individual MRE is a little heavier with the Meal Heater and the MRE by the case is several pounds heavier with them. Best Glide ASE also offers MRE Meals Ready to Eat without the included food heater in our MRE Star without included Food Heater category.



MRE Star - Individual MRE (1 Full Meal) with included Food Heater

Each MRE complete meal comes individually sealed in a heavy duty, air and moisture tight plastic bag. This makes it impervious to even the worst climatic conditions. Inside, you will find a complete meal to include an 8 oz. entree, (1) 2 oz. side dish, (2) 2 oz. snacks, drink mix an accessory pack which includes coffee, creamer and sugar and an MRE Individual Meal Heater. The full meal provides between 1000 and 1300 calories of nourishment.

Sometimes, several MRE are enough.  This is a great method for a car survival kit, camping, backpacking or just being prepared for a short term emergency or unexpected stay on the road or in the great outdoors.  This version includes an MRE Meal Heater.



MRE Star - Case of MRE (12 Full Meals) with included Food Heater

This is a case of 12 MRE Star Complete Meal Rations which include an entree, side dish, snacks, drink mix,  accessory pack and 12 MRE Meal Heaters.  These MREs are identical to the above individual MRE Meal except that there are 12 of them. Each case includes 2 each of 6 different entrees. See the bottom of the page for descriptions of the 9 different entrees currently available.

Often, we want to prepare for a longer  emergency or survival situation.  A case is a great way to go.  By buying by the case, it is easy to rotate your food stores by using up the older survival food/survival rations first and saving a newer case for a later time.  This version includes Meal Heaters.



MRE Star - 3 or 6 Packs (3 or 6 Full Meals) with included Food Heater

Because we have been in the survival gear business since 2002, we are aware that people use MREs for different uses. Therefore, we offer other quantities here for your convenience. However, feel free to order these individually at any quantity.

This is a very convenient method to purchase a couple at a time.  Buying more than one at a time gets you a discount, but not as much as purchasing a case of MRE at one time.  This is our most popular option.  This version includes MRE Meal Heaters. 



More about MRE Star Complete Survival Rations/Meals

Current 8 oz entrees included (1 each) in every MRE Star Complete MRE include:

Beef Stew with Potatoes and Vegetables
BBQ Chicken with Black Beans and Potatoes
Chicken Noodle Stew with Vegetables
Chicken Rice with Vegetables
Cheese Tortellini with Marinara Sauce
Pasta Marinara with Veggie Crumbles
Vegetarian Chili with Beans
Lentils Stew with potatoes and Ham
Pinto beans stew with ham

Each MRE Star Complete Meal (MRE) includes:

8 oz Entrée (6 varieties, 2 of each in every case, total 12 MRE kits per case)
2 oz Dry Fruit (Banana, Pineapple, Papaya, etc)
2 oz Raisins & Mix Nuts (Raisins, Peanuts, Almonds, Sunflower seeds)
2 oz Sugar cookies
Drink Mix (Flavors: Orange, Lemonade, Pink Lemonade, Grape, Strawberry, Fruit Punch)
Accessory Pack (spoon, coffee, sugar, creamer, salt, pepper, napkin, moist towel)
Optional: 12 flame less heaters per case

MRE Shelf Life

MRE Shelf Life is a hot topic these days, no pun intended. All agree that lower temperature extends the shelf life of MRE Meals Ready to Eat but some argue about the usability of the MRE after the shelf life has passed. We feel that it is best to adhere to the shelf life recommendation of the manufacturer. This is why we have some of the longest MRE Shelf Life in the industry. Because we store our MRE Complete Meals in a climate controlled area, we are able to provide between a 40 month and 60 month storage life. Most companies store there MREs in a hot warehouse, hoping that their MREs sell soon. We are also able to keep our manufacture dates fresh as we also have a retail outlet where we increase turnover of MREs, instead of them sitting on a shelf for a long time before being sold.