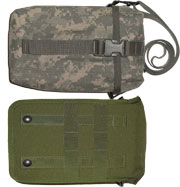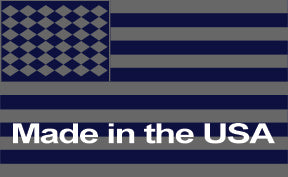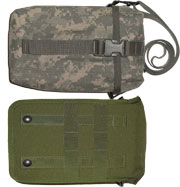 Best Glide ASE Zulu Survival Bag
The Zulu Survival Bag was originally designed as a NATO Water Bottle Holder and Crusader Integral Survival Unit Carrier. However, it did not take us long to realize that we had actually designed a great survival kit and medical kit holder.
The Zulu Survival Bag was designed strong enough to carry a Military Water Bottle or Canteen, Military Issue Canteen Cup, Canteen Cup Stove, and Canteen Cup Lid in one convenient location. You will find extra room for other survival items as well.  Because the Zulu Carrier is high quality, durable, versatile and easily carried, it is also a perfect survival kit bag or medical and first aid kit container.
The interior of the Zulu Survival Bag, Survival Kit, Medical Kit, Integral Survival Unit Holder and Military Water Bottle Carrier measures approximately 9" x 6" x 4" and includes an interior pocket designed to hold a Canteen Cup Lid or small items you might want to grab quickly. An additional small interior pocket located in the lid will hold a small item such as water purification tablets, matches or a button compass.
An included 32" to 59" adjustable strap allows for carrying the NATO Water Bottle and Survival Kit Bag either over or across the shoulders.
Molle type straps allow for numerous attachment options for pack, belt or bag.
The Zulu Survival Bag is constructed of 1000 Denier Cordura with a 3/4 oz water repellent backing. It includes a back panel reinforcement, drain hole, reinforced seams, mil spec webbing, mil spec hardware and comes in green or black. This is one very popular bag.
DETAILS: 1000 Denier Cordura 3/4 oz Water Resistant Backing Mil Spec Hardware and Webbing Mil Spec Construction One Large Compartment, 2 Small Over the Shoulder Strap Molle Attachments Drain Hole Green or Black MADE IN THE USA
USES Survival Kit Bag Medical Kit Bag NATO Water Bottle Holder US Canteen Holder Sig Large Alu Box Carrier Crusader Unit Carrier Flight Bag Bug out Bag Egress Bag Law Enforcement Bag many, many more...