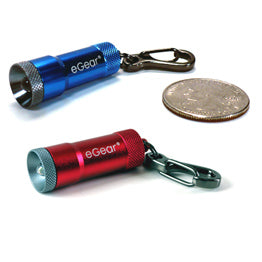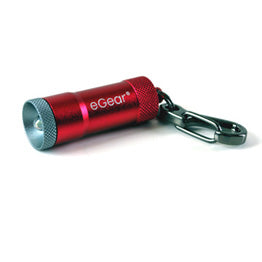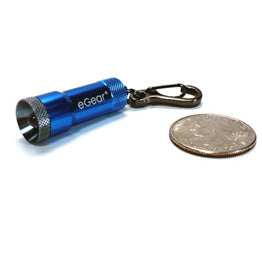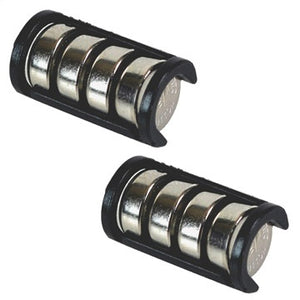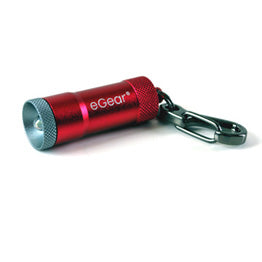 Pico LED Zipper Lite
The eGear PICO™ LED Lite projects a powerful 10 lumen beam up to 30 feet from an ultra-compact and tough cylindrical aluminum body weighing just two-tenths of an ounce. The PICO LED Flashlight is the ultimate personal flashlight that is so small you can always have the Pico LED Light with you.
The PICO LED Zipper Lite is constructed of rugged 6061 aluminum, anodized for added protection. It is water resistant to IPX 4 international standard and has an unbreakable LED light source. The rotary bezel switch of the PICO Light ensures it is all but impossible to turn on inadvertently, which means the batteries will still have juice when you need light. Just twist the bezel end to turn on/off.
Aggressive knurling provides a good grip in the wet or cold. The bezel end is anodized in a contrast color to indicate the switch location. The PICO LED Lite comes with a miniature carabineer clip and split ring, making it a snap to attach just about anywhere you need extra light. Clip it onto your key ring, zipper or pack pocket for instant light.
We also offer the PICO LED Light refill cartridges. Never run out of power. At this price, how can you go wrong?