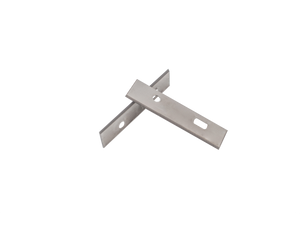 Ripshears Replacement Blades
Replaceable blades (RS-Blades) made from 440A surgical-grade stainless steel for durability and corrosion-resistance, receive a proprietary tungsten DLC treatment to improve cutting ability and edge retention, making them last 5x longer and cut better than standard carbon steel blades. They will easily slice through multiple layers of clothing, denim, leather, neoprene wetsuits, chemical biological and radiological suits (CBRN), bandages, sports wraps, plastic packaging, seat belts and much more!
Replacement blades fit all RIPSHEARS RS-1, RS-2 and RS-3 models.