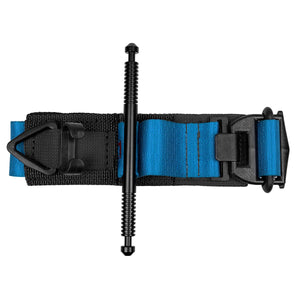 Tactical Medical's SOF® Tourniquet Gen 4
The Gen 4 has been discontinued, but we still have some in stock and discounted.
The SOF® Tourniquet Gen 4 maintains its original ruggedness and durability. The tourniquet is comprised of high-strength, lightweight alloy components.
The Gen 4 design allows the tourniquet to slide over a limb or, if the limb is trapped, the tourniquet can be rapidly disconnected and reconnected around the limb without rethreading the strap. With one application method for both the arm and the leg, the Gen 4 is the easiest tourniquet to operate under stress, which can lead to reduced levels of blood loss and ultimately better quality patient care.
The Gen 4 still maintains a 1.5″ tourniquet strap, providing a wider compression pattern than most standard tourniquets or tourniquets with a 1″ constricting band moving through a 1.5″ sleeve. The wider compression pattern results in additional arterial compression and increased patient comfort. Additionally, each tourniquet ships with two UV-resistant black rubber bands to mount your individual equipment.
The Gen 4 is approved for use by the Department of Defense, approved for use by the Committee on Tactical Combat Casualty Care, and the tourniquet of choice for the American Red Cross.  Purchasers range from elite military operators, police, fire,  EMS paramedics, and civilians responsible for first aid.