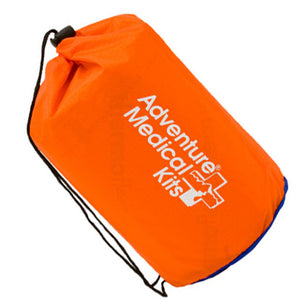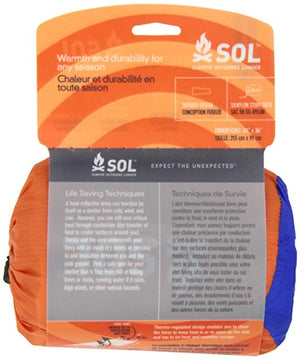 Thermal Bivvy by Survive Outdoors Longer (SOL)
The SOL Thermal Bivvy has been an Adventure Medical Kits favorite for many years! Previously called the Thermo-Lite 2.0 Emergency Bivvy, this multi-functional, year round bivvy sack is ideal as a light weight replacement for your sleeping bag when temperatures are above 50F/9C and an excellent emergency survival shelter for winter time activities.
The Adventure Medical SOL Thermal Bivvy is perfect for those involved in backcountry skiing, cross country hiking, snowmobiling, extreme camping or for anyone who simply wants a summer sleeping bag or emergency shelter. Because the SOL Thermal Bivvy is both wind and water proof, it will be ready for emergency or recreational duty when you are.
The Adventure Medical SOL Thermal Bivvy (One Person Bivvy) reflects up to 80% of radiated body heat. The SOL Thermal Bivvy is waterproof and windproof and light enough to carry anywhere, weighing only approximately 8.1 oz. The SOL Thermal Bivvy fabric is waterproof and windproof while still producing an ultra light, warm weather sleep system. The Adventure Medical Kits SOL Thermal Bivvy ultralight stuff sack allows you to conveniently store the SOL Thermal Bivvy before or after use.
WEIGHT: 8.1 oz
SIZE: 36" x 84" (one person)