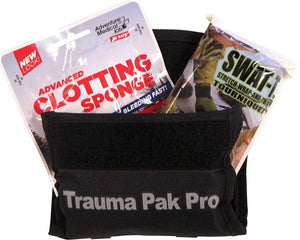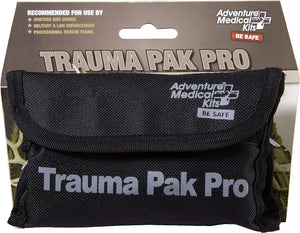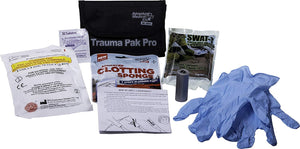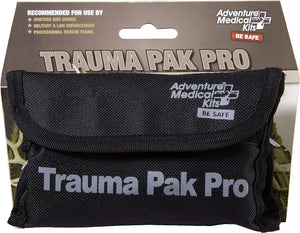 Trauma Pak Pro with QuikClot & Swat-T by Adventure Medical Kits
The Trauma Pak Pro by Adventure Medical Kits includes two products designed to control bleeding at the scene so more advanced care can be sought later. The QuikClot® Sponge is non-chemical and is made from zeolite beads contained in a sterile, non-adherent mesh bag. You simply apply QuikClot over bleeding areas to speed clotting. Swat-T Tourniquet is engineered for use in the field and allows a rapid means to control extremity bleeding, quickly and easily with its Swat-T (Stretch, Wrap and Tuck Tourniquet) technology.
Bleeding
1 - 25 g Advanced Clotting Sponge
1 - SWAT-T™ Tourniquet
1 - Gloves, Nitrile (Pair), Hand Wipe & Disposal Bag
1 - Trauma Pad, 5" x 9"
Duct Tape
1 - Duct Tape, 2" x 26"
Medical Instructions
1 - Trauma Response Instructions
We reserve the right to add, substitute, or delete items if necessary
Size: Approx 5.5 inches x 4 inches x 1.5 inches
Weight: approx 8 ounces
SKU: MP1526