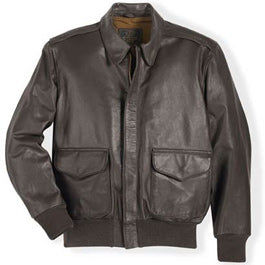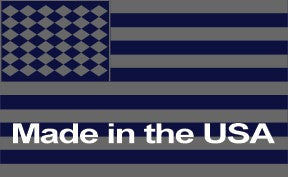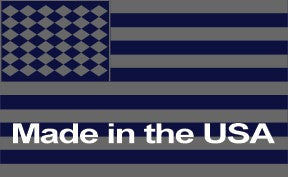 USAF First Reissue A-2 Since 1943 Jacket - Cockpit
This First Reissue Since 1943 Leather A-2 Flight Jacket is made of 100% goatskin and is made according to USAF specifications dating to 1987 when the US Air Force first reissued the leather A-2 jacket working with Jeff Clyman, now President of Cockpit USA, to update the older WWII specifications.
The First Reissue since 1943 A-2 Leather Flight Jacket includes a soft but durable goatskin shell that is hand cut from at least five chrome tanned hides. Original features included are snap down collar with hook and eye, top entry pockets with snap close flap, knit cuffs and waistband. If you want your jacket true to size order your regular size. If you want a roomier fit, order one size larger.
The USAF First Reissue A-2 Flight Jacket is proudly made in the U.S.A. Most other jacket manufactures cannot honestly make this claim. The USAF First Reissue Since 1943 A-2 Flight Jacket (z2107g) is available in sizes 36 - 60 Regular and 40 - 60 Long. Please call for availability on large and Long sizes as there may be a short delay in shipping.
Cockpit USA (formerly Avirex LTD) is the current manufacturer and supplier to the United States Air Force for its Official USAF A-2 Goatskin Leather Flight Jacket. We make every attempt to consistently be fully stocked, however, sometimes a large order depletes our inventory. Occasionally there might be a slight delay in shipping, however, this is rare. If a slight delay will inconvenience you, please give us a call to make sure your jacket is currently in stock.