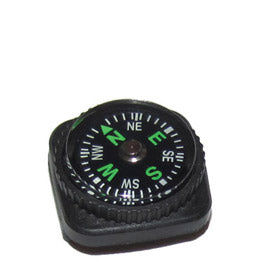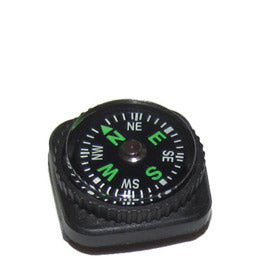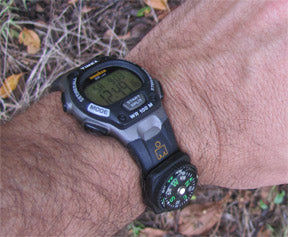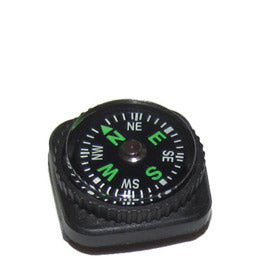 Watch Band Survival Compass
The Best Glide ASE Watch Band Survival Survival Button Compass, like our Best Glide ASE Compact Tracker II Survival Button Compasses, it is made for both recreation and survival. This oil filled compass is the same 20mm compass we issue to the United States Military in a number of our high quality survival kits. The difference is, this button compass comes mounted in a handy housing that allows you to slip your watch band through it. This insures that your Adventurer Watch Band Survival Compass is always there when you need it.
The Best Glide ASE Watch Band Survival Button Compass is liquid filled, durable and very stable. The Cardinal Points are in bright green for easy reading. Buy several at a time and get a discount!
Specifications:
Size: 7/8" x 7/8" x 1/2"
Fluid Dampened: Yes
Compass Points Labeled: Yes
Luminous Dial: No
Accuracy: Good