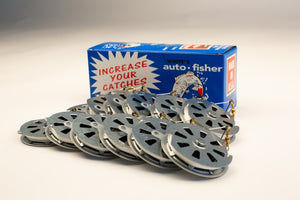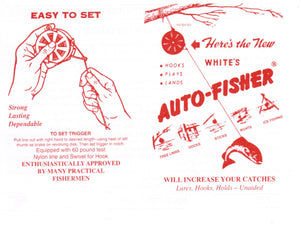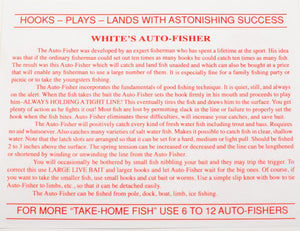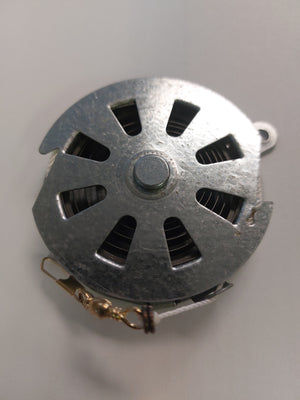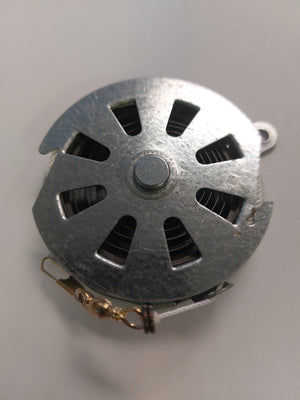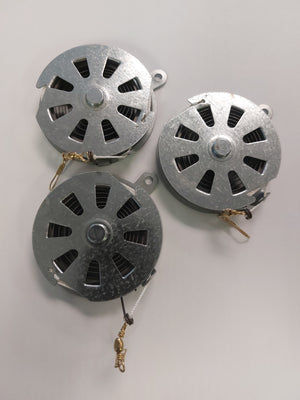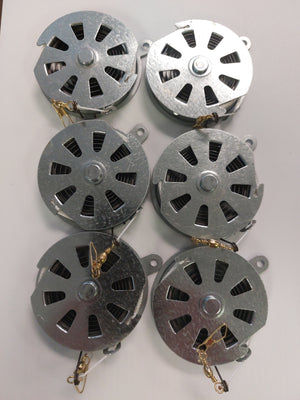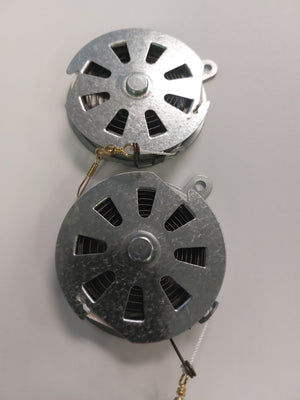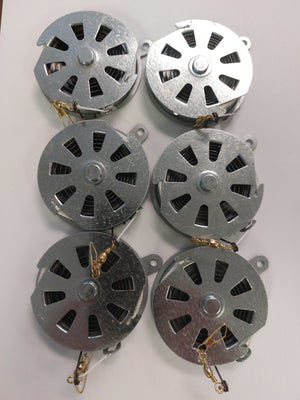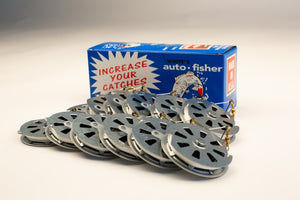 White's Auto Fisher (Single & Multiple Reels)
White's Auto Fisher is the original that has been MADE IN THE USA since 1949.  It features a galvanized steel body, a tempered carbon steel spring, and 8-10 feet of 60 pound nylon line.  It also comes with instructions.
Use it on tree limbs, docks, sticks, boats, jugs and more. The Auto-Fisher will catch every type of fresh water and salt water fish including catfish, bass, trout, perch and much more. It sets the hook and holds a tight line to the fish, just like fishing with a pole. 
This is IDEAL for SURVIVAL!