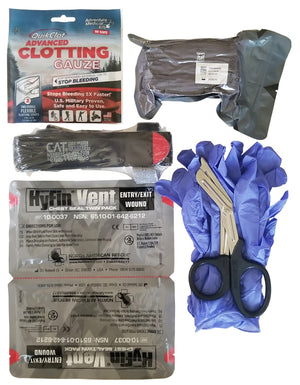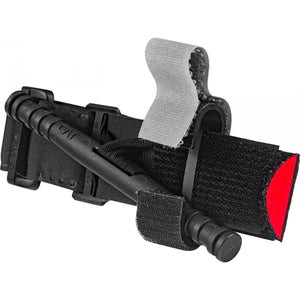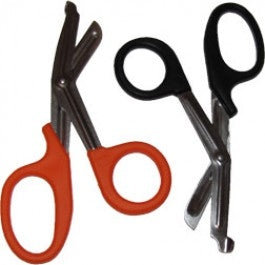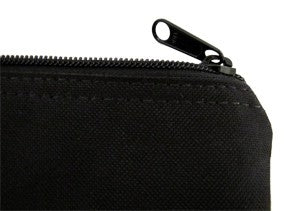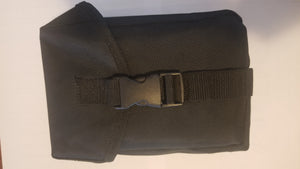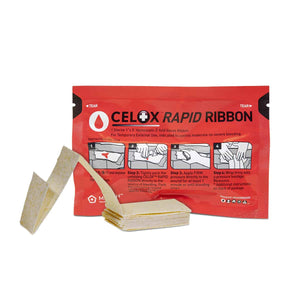 Best Glide ASE Trauma Kit Pro
The Best Glide ASE Trauma Kit Pro is a complete Trauma Pack and contains a First Responders critical medical equipment for treating penetrating or other traumatic injuries. It includes the following:
Celox Rapid Z Folded Ribbon brings all the benefits of Celox Rapid Gauze in a 1-inch strip. This Chitosan impregnated dressing is designed to stop moderate-to-severe bleeding with one minute of compression time. It is ideal for the treatment of narrow track wounds such as bullet and stab injuries.  Purchase of this medical device requires that the user have supervision from a licensed medical practitioner. Devices requiring such supervision may be labeled "Caution" or "RX only". Ensuring this supervision is the purchaser's responsibility. By adding this item to the cart I verify that I accept these terms.
CAT Tourniquet (NSN # 6515-01-521-7976) is proven to be 100% effective by the U.S. Army's Institute of Surgical Research. Tests proved that the C-A-T® completely occluded blood flow of an extremity in the event of a traumatic wound with significant hemorrhage.
Hyfin Vent Chest Seal (Twin Pack) (NSN # 6510-01-642-6212) designed for the prevention, management and treatment of an open and/or tension pneumothorax potentially caused by a penetrating chest trauma. Patented, new design with 3-channel pressure relief vents. Two Chest Seals designed for the treatment of both entry/exit or multiple penetrating injuries.
The Military Bandage (NSN#6510-01-460-0849) aka the Israeli Bandage and Military Trauma Bandage, which is designed to staunch blood flow from traumatic hemorrhagic wounds in pre-hospital emergency situations.
EMT Bandage Shears are durable, stainless steel with a unique micro serrated design and angle blade. They will cut through both fabric and metal.
Nitrile Gloves (2 pair) that offer superior resistance to punctures, abrasion, and chemicals.
Packaged in a Ready Five Compact Kit Bag, which was designed for survival and medical kits. It is made of 600 Denier Tough Duck Material with a water repellent backing and double stitched YKK Self Healing Zippers.
Option: Upgrade to our Professional Trauma Pack Bag (black) with MOLLE attachments and a clip closure for instant access.
Please Note:  Substitutions are occasionally made base upon product availability.

Also, the photo may show QuickClot.  However, no QuickClot is included.  Quickclot has been permanently replaced by Celox.